Distribute With Us
We work with companies large and small. With just one aim; to help grow their audience.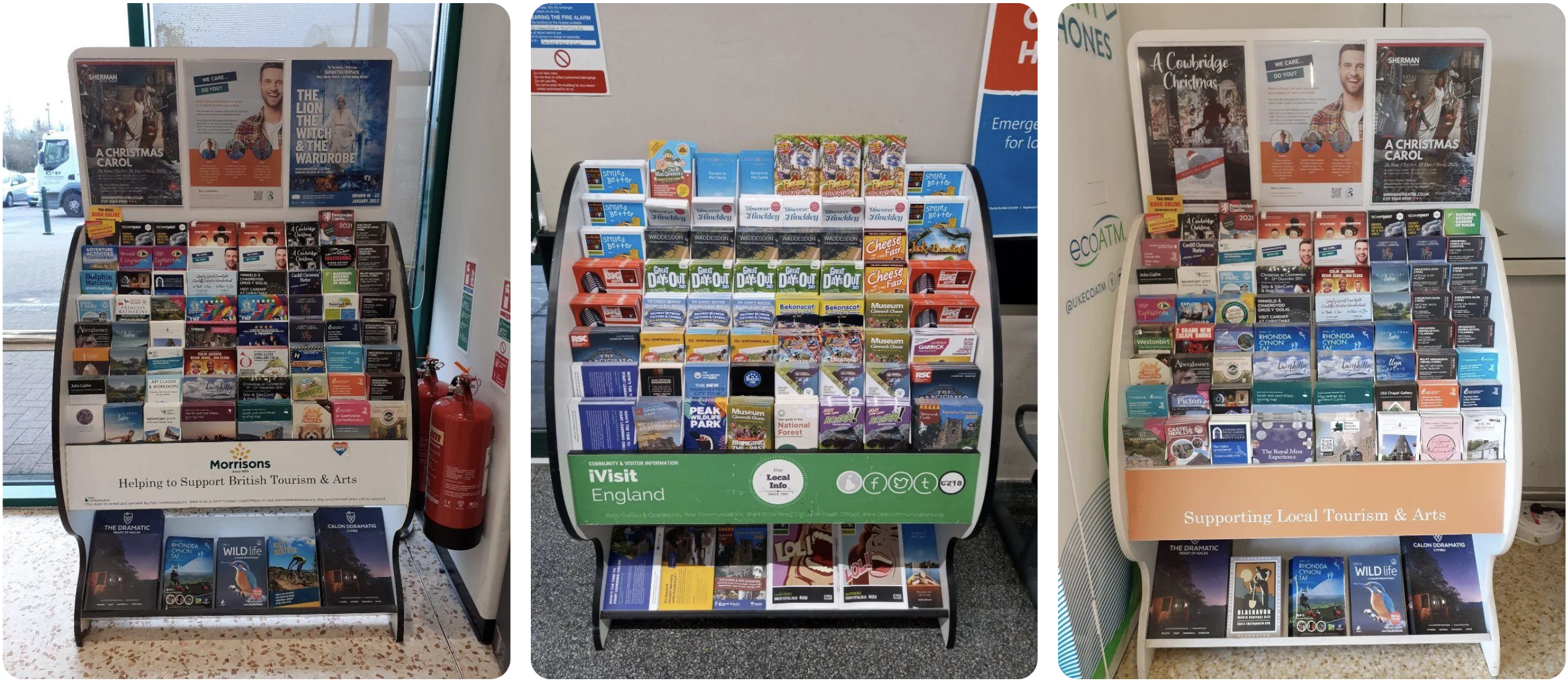 Pear is a specialist marketing company and the UK's leading distributor of marketing and print materials.
We offer a full turn-key solution from campaign planning and printing to distribution, display and reporting.
We are the market leaders in print distribution (Leaflet, Brochure and Magazine Distribution) with access to over 95,000 exclusive sites in the majority of the Train Stations, Airports, Motorway Services and Supermarkets across the UK.
Coupled with market-leading Audience Targeting and Reporting systems. We count the biggest names in Attractions, Arts and Culture Organisations, Destination Marketers and Venues as our clients.
We are all about magnifying your brand message.
How it works:
Step 1: Choose your target area
It all begins with a Target Audience. Who do you want to attract? Which Geographic Areas do you want to target (drive time from your venue)?
Step 2: Choose your network
Every campaign we run is completely bespoke. You can choose which sites you want to be featured in. You are in complete control.
Our Networks:
Premier Network: London & National Train Stations, Motorway Services, Airports & High-Footfall Supermarkets (Waitrose, Tesco, Morrisons, Asda, Coop).
Prime Network: Attractions, Theatres, Retail Outlets (e.g. John Lewis), Shopping Centres.
Culture, Arts & Heritage Network: Arts Venues, Galleries, Heritage Sites, Cool Bars, and Coffee Shops.
Accommodation Network: Hotels, B&B's, Self-Catering, Holiday Parks & Camping & Caravan Parks.
Visitor Network: Tourist Information Centre's, Visitor Centre's & Visitor Attractions.
Family & Community Network: Libraries, Leisure Centres, Community Centres, Medical Centre's, F&B Outlets.
Poster Display Sites: Premium Locations and Local Poster Distribution Runs.
Digital Screens: Motorway Service Site Digital Screen Advertising.
Hand 2 Hand Campaigns: Exit Flyering, City Centre Campaigns, Event Flyering.
Door 2 Door: GPS Tracked Solus Deliveries.
Marketing Fulfilment: Full Service Fulfilment Campaigns.
Bespoke Campaigns: From sourcing and handing out 30,000 Roses in key cities across the UK for the RHS, to distributing Three Mobile beer mats to East London Pubs, we can target any market, any place any time.
Step 3: We deliver
We can print for you or you can deliver your print to us. We then distribute and display it in your chosen sites. Once the Campaign is up and running we send you a Report.